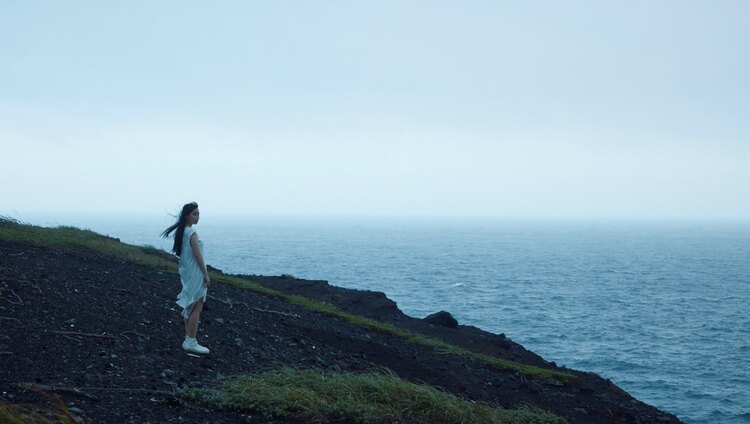 LESS IS MORE
Making people beautiful.
If we leave just the words that are truly necessary, it means that "making people beautiful" is all that we strive for, the least amount of work for the maximum effect possible for our customers. Of course this means we work to make the outer appearance beautiful, but we also address the inner beauty of the person, because we believe that both sides must work to refine the other. From the visible aspects of a person like conduct, bearing and behavior, to what cannot be seen, like philosophy, concept and values, we have resolved to become people ready to come face to face with our customers.
Originally "beauty" in Japan was seen as an awareness of moderation, and as the power of "refined luxury" within a simple lifestyle. At Less Is More we are on a quest not for a Western standard of beauty but for a standard of beauty that represents our pride in being Japanese.
We inform our customers of the 'criteria for beauty', through popularization we impress a lot of people, which in turn 'makes people happy and beautiful, and this consequently changes the world'.
Our hope as LIM is to be the kind of company that can accomplish that.
HEAD OFFICE
Company Name

LESS IS MORE Co.,Ltd.

Main Office Address

3F Shinsaibashi Tetsuda Bldg 1-9-1 Minami Semba, Chuo Ward, Osaka

Established

25 November 1991

CEO

Yuuki Nishimura

Executive Counselor

Tetsuya Nishimura

Total Employees

202 (as of 1 October 2021)

Type of Business

・Beauty salon management and operation and related consulting services
・Beauty-related school operation, planning of seminars and lectures
・Hair & makeup and photography services
・Planning, designing, manufacturing and sales of cosmetics and household goods
・Planning, designing, production and sales of images and publications
History
1984

Open "Cut Space Hair Do" at Kintetsu Yao Ekimae in Yao City, Osaka

1987

Move in same area, expand store, incorporate and change store name to "Less is More"

1991

Establish "Less Is More Ltd"

1993

Open 2nd "Less Is More" store in Nishi Shinsaibashi, Osaka

1996

Open combination cafe/salon in Minami Senba, Osaka
Change "Less Is More" name to "LIM hair"

1999

Expand "LIM hair" space (open on 3rd floor of same building)
Open new concept salon combination art gallery "loji" in Minami Horie, Osaka

2003

Open top stylist salon "LIM second" in Minami Senba, Osaka

2005

Retrofit "LIM hair" 1st floor cafe as "rec space"
Retrofit "loji" gallery sapce as "rec from loji"

2006

Open "LIM hair clinie" in Naka-Meguro, Tokyo

2007

Open "doucer+LIM" and "APARTMENT+LIM"
Open first employee-owned store "sifuku+LIM" in Minami Senba, Osaka

2008

Open nail salon "atelier+LIM"

2009

Establish "LESS IS MORE Singapore"
Open "KIZUKI+LIM" overseas venture in Singapore
Open "LIM CODE" in Harajuku, Tokyo
Develop "+CUT" wigs with from far east inc., launch sales nationwide

2010

LIM25 anniversary event held at Dojima River Forum
Move and expand Singapore store KIZUKI+LIM to Raffles Hotel
November: Open employee-owned "botanico+LIM" in Kawaracho, Osaka
Develop & launch original hair product line LESSMORE

2011

Move and expand Tokyo "LIM clinie" to Minami Aoyama, change store name to "Dot+LIM"

2012

Develop, launch LESSMORE shampoo treatment
July: Open employee-owned "Eurica+LIM" in Kita Horie, Osaka
September Open "PACT+LIM" in Orchard district, Singapore
October Consolidate "LIM hair", "APARTMENT+LIM" and "loji" as "LIM+LIM" and "loji+LIM" and move to Shinsaibashi, Osaka
Also introduce eyelash services at "atelier+LIM"

2013

Open nail, eyelash slaon "virth+LIM" in Minami Aoyama, Tokyo
Open nail, eyelash salon "kolmio+LIM" in Minami Senba, Osaka

2014

Open nail salon "kiyone+LIM" in Singapore
November, LIM30 anniversary event held at Dojima River Forum
November Open "TSURU+LIM" in London
December Move "douceur+LIM", "atelier+LIM" to Umeda, Osaka
Also open esthetic spa "même+LIM"

2015

February Open LIM Nail School
October Jointly developed "STAGE WORKS" hairspray with Shiseido
November Change name of SIngapore "PACT+LIM" to "1tto+LIM"
December Open "B+LIM" in Singapore

2016

February Open LIM Nail School TOKYO
March, launch of the LISARCH product brand
April Open "nu+LIM" in Omotesando, Tokyo
August Renewal open "kiyone+LIM" and "1tto+LIM"

2017

January, company name changed from LESS IS MORE Ltd. to LESS IS MORE Co., Ltd.
January, Opened employee-owned store "coya+LIM" in Tanimachi 6-chome, Osaka
February, LIMTOK10 anniversary event held at Shibuya Hikarie Hall
August, Opened "HOW+LIM" in Hong Kong

2018

June, Opened the nail and eyelash salon "yuo virth+LIM" in Daikanyama, Tokyo
Relocated nail school to Daikanyama
October, Renamed "douceur+LIM" in Osaka to "qilt+LIM"
October, Jointly developed "COLOR MUSE" hair dye with Shiseido
October, Jointly developed "ADOMIO" hair dye with Arimino
December, Released the LIM concept book "A Day A Girl"

2019

June, Opened "TOKI+LIM" at Raffles Hotel in Singapore
August, Opened independent hair studio "PAPRE+LIM" in Bakuromachi, Osaka
September, Opened "mimi+LIM" in Taipei, Taiwan

2020

January, Opened "MILK+LIM" in Shanghai
August, Opened "HI+LIM" in Nakameguro

2021

March, Renewal opened "LIM" and "loji"
Anyone wishing to contact Less Is More is welcome to do so by email.
We are pleased to have feedback from customers in order to help us provide better service going forward, and we are also happy to answer any questions you might have.
*We are unable to address inquiries about specific stores, reservations, cancellations or modifications of appointments here. Please make your inquiry by telephone to the store in question.